last 2 week, jie jie let me eat strawberry yoghurt..
she took the yoghurt out from the fridge then she scoop
a spoon 2 my small plate... i need 2 wait her finish first
i only can eat..coz it's cold i can't eat cold food..i will cough ><" so wait n wait.....finally i can eat the yoghurt yes!! the taste is so nice n sweet..yummy...n i get 2 eat the strawberry.. yum yum..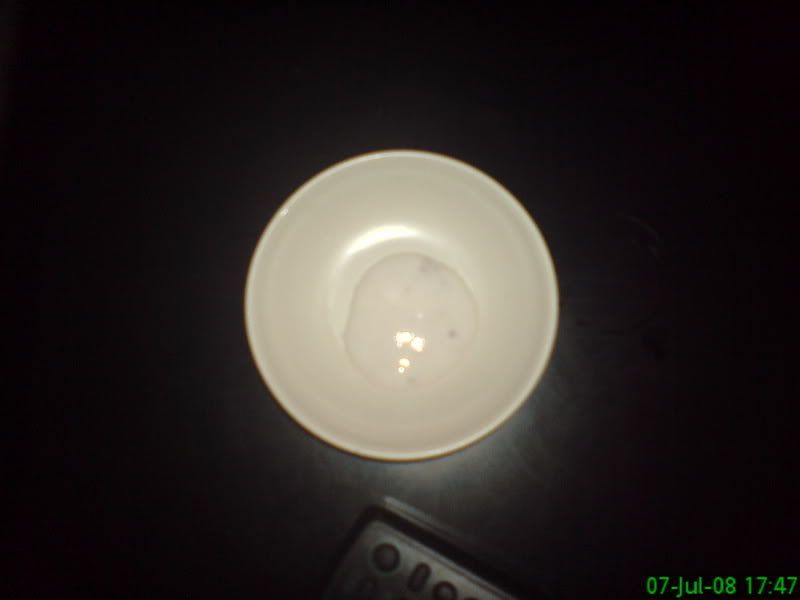 this is my small plate...hehe..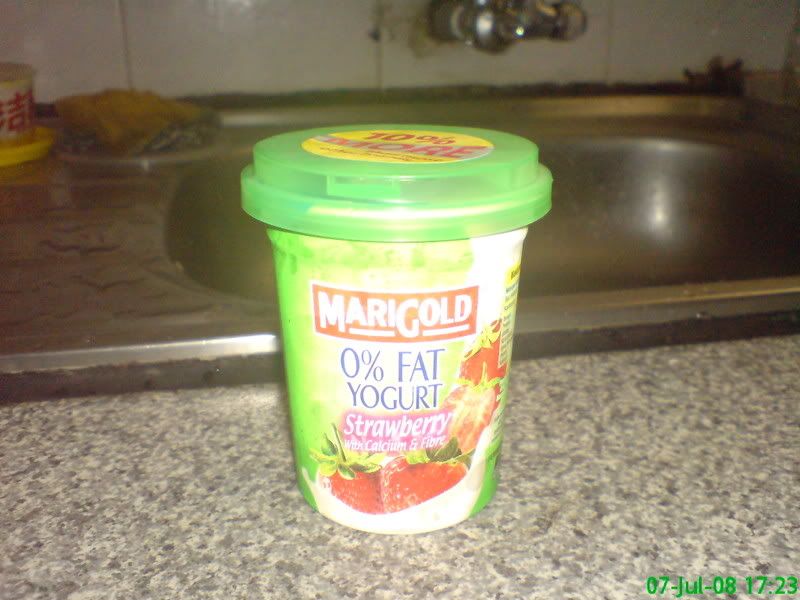 0% fat yoghurt...yummy..i want more pls!!
jie jie forgot take my pic when i eating yoghurt so u all can't see my greedy face.. :P